April 20, 2010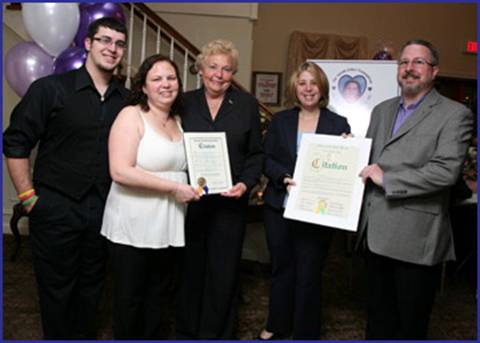 Legislator Walker Attends Fundraiser for The Sarah Grace Foundation
Legislator Rose Marie Walker recently attended the Annual Night of Laughter fundraiser for the Sarah Grace Foundation With Cancer, Inc.
The Sarah Grace Foundation is dedicated to helping children and their families overcome the challenges and hardships brought upon by childhood cancer.
Legislator Walker presented Matt and Marissa Weippert with a Citation recognizing that out of personal tragedy, Marissa and Matt Weippert created a network of resources to help families of children suffering from childhood cancer.