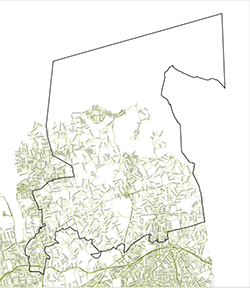 Biography:
Donald MacKenzie was elected to the Nassau County Legislature in 2013. He represents the 18th Legislative District which includes N. Woodbury, N. Syosset, Laurel Hollow, Oyster Bay Cove, Oyster Bay, Cove Neck, Centre Island, Bayville, Mill Neck, Lattingtown, Locust Valley, Matinecock, the Brookvilles, Muttontown, East Norwich, Greenvale, East Hills and Glen Head. He is the Chair of the Veterans & Senior Affairs Committee, Vice Chair of the Public Safety Committee, Vice Chair of the Towns, Villages & Cities Committee, a member of the Public Works Committee, and a member of the Economic & Community Development & Labor Committee.
He is a practicing attorney in the private sector specializing in civil litigation. His municipal experience includes having served as an elected Commissioner of the Oyster Bay Water District where he was a member of the American Water Works Association and was the Second Vice President of the Nassau-Suffolk Water Commissioner's Association. As a Board member of the NSWCA he was instrumental in endorsing the creation of a Long Island Aquifer Commission and also supported partnering with Nassau County to bring the U.S. Geological Survey back to monitoring Nassau County's aquifer.
Don received his Juris Doctorate degree from the University of New Hampshire School of Law in 1995. He was admitted to practice by the Appellate Division, Second Department in 1996. He is also admitted to practice in the Eastern and Southern Districts of the United States District Court. Following admission to the New York State Bar, he worked for Nassau County as a prosecutor Nassau County Traffic and Parking Violations Agency. Subsequently, he worked in the Nassau County District Court Law Department as a Court Attorney serving in a confidential capacity for the District Court Judges. Thereafter, Mr. MacKenzie worked for a private law firm engaged in insurance defense litigation. He also served as a prosecutor in the Village of Roslyn Harbor.
Mr. MacKenzie is a lifelong resident of Oyster Bay Hamlet and attended Oyster Bay Schools. He currently resides in Oyster Bay with his wife and two children. His children now attend Oyster Bay Schools. He is involved with various youth and civic activities.