July 26, 2010
Submitted by Scott Castillo
VA Simplifies Access to Benefits for Veterans with PTSD
On Monday July 12, 2010 the US Department of Veterans Affairs in Washington, D.C., announced a critical step in simplifying the process for Veterans seeking health care and/or disability compensation for Post-Traumatic Stress Disorder (PTSD). Under the new rule, VA would not require corroboration of a stressor related to fear of hostile military or terrorist activity if a VA doctor confirms that the stressful experience recalled by a Veteran adequately supports a diagnosis of PTSD and the Veteran's symptoms are related to the claimed stressor.
Universal Solider on the Way
U.S. Army & Lockheed Martin contracted for 1.1 Million dollar for the Human Universal Load Carrier, or HULC. The HULC is an exoskeleton exterior frame that can boost a trooper's power to run, jump and lift on the battlefield. Read more: http://kitup.military.com/2010/07/exoskeleton-moving-closer-to-the-field.html#ixzz0trBIKDxq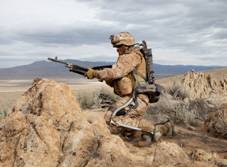 Stop-Loss for Iraq and Afghanistan Veterans
Stop Loss is available at $500 per month to all OEF/OIF veterans who were held back on active duty between September 11, 2001 and September 30, 2009. The deadline to submit a pay claim is October 21, 2010. You can file a claim for retroactive Stop Loss payment at the Nassau County Veteran Service Agency, please contact Scott Castillo at (516)572-8451 or scastillo@nassaucountyny.gov
Veterans Service Agency Internship
For Veterans and college students pursuing careers in social work, the VA offers internships. Responsible Veterans and students with a passion for Veterans' issues can apply. Contact: Patrick Yngstrom at Veterans Service Agency at 516-572-8457
Upcoming Events:
12th Homeless Veterans Standown
On Monday July 26, 2010, at the American Legion Post 309, 160 Marvin Avenue, Hempstead, NY .Open to the veterans from 9 a.m. to 3 p.m. we will again be offering, a luncheon, pantry items, clothing, hair cuts and one on one counseling; provided by the many representatives of our federal, state and local agencies.
Support Veteran Business : Comedy Show
US Marine Corps Veteran Keith Godwin; Owner Comedy to Go, INC is hosting Rich Minervini "Back From Iraq" Saturday July 31; 8:00 pm @Holiday Inn of Plainview 215 Sunnyside Blvd, Plainview 11803 More information, Contact Keith:516- 375-2431 -or- www.comdeytogoinc.com
NYS Senate Job Fair
On Thursday, August 26th @ 7:00 PM to 9:00 PM the East Meadow High School Gym
Nassau County Salute to Veterans : "Honor our Heroes"
On Saturday August 7 @ 6:00 pm Eisenhower park: Harry Chapin lakeside Theatre Field

Veterans Health Alliance of Long Island 1st Free Annual Fishing
Friday August 13th in the afternoon, Participants must be veterans and be referred by an agency that is a member of the Veterans Health Alliance of Long Island Veteran participants must be pre-registered. Participants will be informed of the name of the boat, the time of the trip, and the meeting location after they have registered. please call John Javis @ (516) 489-2322 ext. 1101 to register your veterans.

First Gold Outing for "Homes for Homecoming Heroes"
Monday, August 30, 2010 @ Oyster Bay Golf Course @Woodbury. 12:30 Registration. More information contact: 516-933-Hero (4376)
All Veteran Job Fair 2010
Nassau County Veteran Service Agency "Welcome Back Warriors" Introduces the All Veterans Job Fair 2010 on Monday October 4: Held @ the Center for Homeland Security located at 510 Grumman Road West in Bethpage. Contact Scott Castillo 571-8451

Newsletter Request
Veterans wishing to receive their newsletter via e-mail, please send request to dturner@nassaucountyny.gov